HKU Graduates
HKU Graduates
Over 230 local registered pharmacists graduated from HKU Pharmacy. They are now in different roles in their pharmacy career. Click to see how they equip themselves with essential skills and knowledge from HKU pharmacy curriculum.
Private Hospital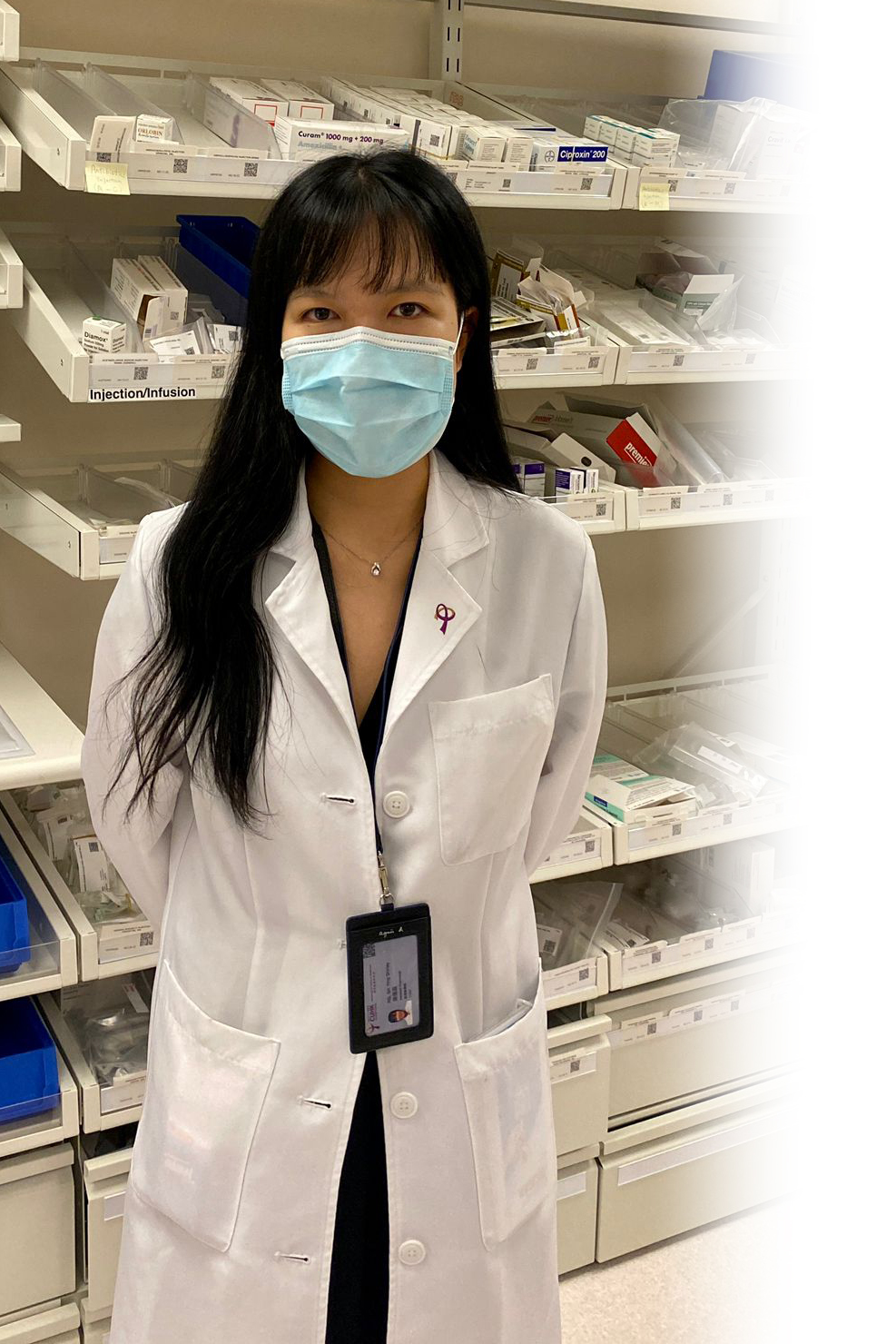 Name:
Ng Sin Ying, Shirley
Year of Graduation:
2020
Company:
CUHK Medical Centre
Current Position:
Pharmacist
I really enjoyed the learning activities in HKU pharmacy. Ward visits and clerkship really broaden my horizon and allow me to develop my interest in clinical pharmacy. Teachers are all very supportive and always inspire us to think in different perspectives when providing pharmceutical care to patients.