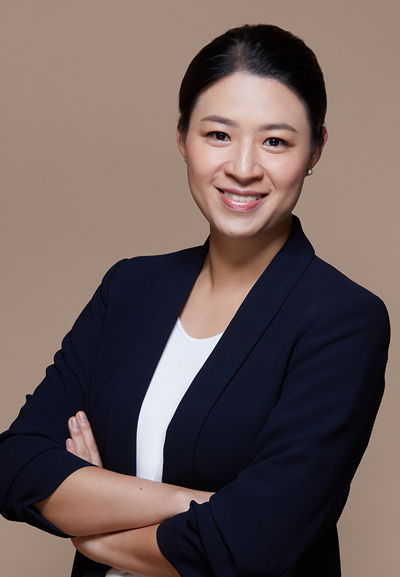 Biography
Ms. Chu completed her Bachelor of Pharmacy and Master of Clinical Pharmacy degree at the University of South Australia, she has worked as a senior clinical pharmacist at the Royal Adelaide Hospital and Repatriation General Hospital in South Australia where she has gained experiences in a number of clinical areas including Infectious Diseases, Cardiology, Endocrine, Rheumatology, Geriatrics as well as various Surgical Specialties.
Ms. Chu is a Certified Geriatric Pharmacist and Board Certified Pharmacotherapy Specialist.
Ms. Chu is involved in various public education activities with a focus on medication safety and optimized antimicrobial utilization, she has been invited as a guest speaker at public lectures and patient education programs both locally and internationally.
Office: 2/F, 21 Sassoon Road, Li Ka Shing Faculty of Medicine, Laboratory Block, Faculty of Medicine Building, Hong Kong SAR, China.
Memberships & Editorships
Memberships:
Registered Pharmacist in Australia (AHPRA, Australia)
Registered Pharmacist in Hong Kong ( Hong Kong Pharmacy and Poisons Board)
Certified Geriatric Pharmacist, Commission for Certification in Geriatric Pharmacy (USA)
Board Certified Pharmacotherapy Specialist, Board of Pharmacy Specialties (USA)
Committee Member, Pharmacy Central Continuing Education Committee
Member, Pharmaceutical Society of Hong Kong
Honours and Awards
Early Career Teaching Award, The University of Hong Kong (year 2016)
Research Interests
Infectious diseases and evaluation of antimicrobial usage
Antifungal usage evaluation in immunosuppressed patients
Antibiotic Stewardship Program & Therapeutic drug monitoring of antimicrobial agents
Medication safety
Geriatric medicines
Publications
Selected Publications
Chan, PTY,

Chu, JKP

.

A Drug Use Evaluation of Amoxicillin/Clavulanate in Hospital Setting: a Focus on Prescribing Patterns, HKPJ, 2017; 24 (1): 11-17.
Sing, CW, Wong, ICK, Cheung, BMY, Chan, JCY,

Chu, JKP

, Cheung, CL. Incidence and risk estimate of drug-induced agranulocytosis in Hong Kong Chinese. A population-based case-control study. Pharmacoepidemiol Drug Saf. 2017 Mar;26(3):248-255.
Sing, CW, Woo, YC, Lee, AC, Lam, JK,

Chu, JKP

, Wong, ICK, Cheung, CL. Validity of major osteoporotic fracture diagnosis codes in the Clinical Data Analysis and Reporting System in Hong Kong. Pharmacoepidemiol Drug Saf. 2017 Apr 3.
Mak, CY,

Chu, JKP.

Antibiotic Stewardship Programme: Focusing on Ciprofloxacin. HKPJ. 2016; 23(4): 127-131.

Chu, KPJ

, Avent, M, Shaw R. Evaluation of Antifungal Treatment Guidelines for Immunosuppressed Patients. J Pharm Pract Res. 2010;40(2):119-123.
Australian and New Zealand Antifungal Guidelines. (Member of the Guidelines Writing Committee). Internal Med. 2008;38:496-520.

Chu, KPJ

,

Nyfort-Hansen K. Hypothermia associated with olanzapine. J Pharm Pract Res. 2005;35:216-8.