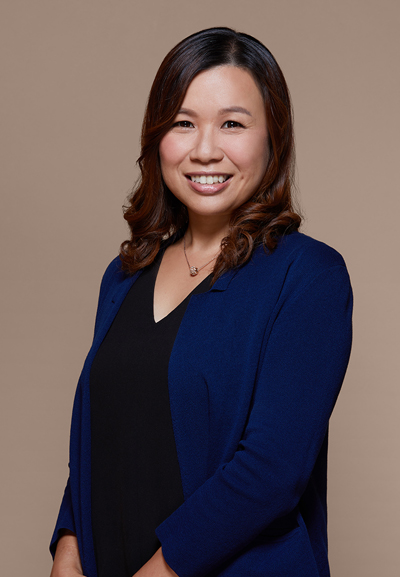 Lecturer
BPharm, MClinPharm, Cert in Applied Nutrition and Family Health
Biography
Ms Eliza Tam obtained her Bachelor degree of Pharmacy at the University of Sydney and further completed Master of Clinical Pharmacy at the Chinese University of Hong Kong. In 2020, she has also completed training in Human Nutrition with Ulster University, UK.
Eliza has extensive experience in both hospital and community sectors in Australia and Hong Kong. She was involved in ward pharmacist services in Australia and was the pharmacist in charge in chain community pharmacy before returning to Hong Kong and joined HKU.
Currently Eliza serves as course coordinator for number of clinical and pharmacy practice courses of the Bpharm programme. Moreover, she is the admission tutor as well as the liaison person for student training and internship matters.
Office: 2/F, 21 Sassoon Road, Li Ka Shing Faculty of Medicine, Laboratory Block, Faculty of Medicine Building, Hong Kong SAR, China.
Memberships & Editorships
Memberships:
Registered pharmacist (Hong Kong)
Committee Member, Postgraduate Pharmacy Training and Development Committee, Pharmacy and Poisons Board, Hong Kong
Representative, U21 Health Science Group (Pharmacy)
Honours and Awards
Gold Award, QS Reimagine Education, Hybrid Learning, Interprofessional Education and Collaborative Practice, Team Award (2021)
Faculty Teaching Award, Li Ka Shing Faculty of Medicine, HKU (2020)
Fellow, Advanced Higher Education FHEA (2020)
Research Interests
Pharmacy Education/ Medical Education
Metabolic and Non-Communicable Diseases
Drug-Nutrient Effects
Funding
Selected Grants and Funding as Principal Investigator or co- investigator*
Teaching Exchange Fellowship Grant to University College of London (2023)
Teaching Development Grant, HKU (2023)*
Creation and Integration of an Electronic Health Record Platform in Healthcare Education
Teaching Development Grant, HKU (2022)*
Interprofessional Interactive Learning Module on Inhaler Devices for the Management of Respiratory Disorders – A Student Partnership Approach
Teaching Development Grant, HKU (2022)*
Engaging BPharm Students as Partners in Teaching and Learning: Establishment of Online Learning Activity in Dietary Supplements
Teaching Development Grant, HKU (2018)
Development of an Interactive Online Learning Tool for Pharmacy Students
Publications
Ganotice F Jr, Zheng B, Ng PY, Tam EYT... Towards a global partnership model in interprofessional education for cross-sector problem-solving. BMC Med Educ. 2023;23(1):457. Published 2023 Jun 20. doi:10.1186/s12909-023-04290-5
Ganotice FA Jr, Chan CS, Chan EWY, Tam EYT... Autonomous motivation predicts students' engagement and disaffection in interprofessional education: Scale adaptation and application. Nurse Educ Today. 2022;119:105549. doi:10.1016/j.nedt.2022.105549
Ganotice FA Jr, Shen X, Yuen JKY, Tam EYT... Students' interaction anxiety and social phobia in interprofessional education in Hong Kong: mapping a new research direction. Ann Med. 2023;55(1):2210842. doi:10.1080/07853890.2023.2210842
Fan M, Chan AYL, Yan VKC, Tam EYT... Postmarketing safety of orphan drugs: a longitudinal analysis of the US Food and Drug Administration database between 1999 and 2018. Orphanet J Rare Dis. 2022;17(1):3. Published 2022 Jan 4. doi:10.1186/s13023-021-02166-9