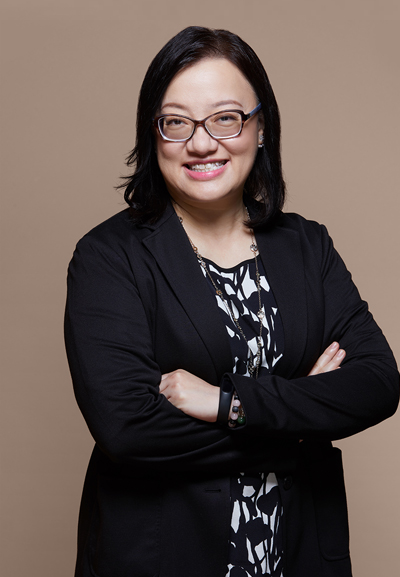 Biography
Dr. May Lam obtained her Doctor of Pharmacy Degree at the University of Michigan, Ann Arbor, USA. Since graduation, she had worked in community pharmacies, hospital in-patient and out-patient clinic in Ontario, Canada. Prior to her return to Hong Kong in 2010, May was a clinical pharmacist, specialized in oncology, at the Odette Cancer Centre of Sunnybrook Health Science, Toronto, Canada.
May is currently a lecturer at The University of Hong Kong, Department of Pharmacology and Pharmacy and honorary pharmacist in the Pharmacy Department of Queen Mary Hospital as well as Tung Wah Hospital. Her main teaching areas are Clinical Pharmacy and Pharmacy Practice. In addition, she serves as the course coordinator for BPharm clinical pharmacy courses and involves in the curriculum design and reform. Moreover, she oversees hospital clerkship rotations and liaises with Hospital Authority and other hospitals in Hong Kong on areas related to pharmacist training.
In 2017, May received her Ph.D from the University of Hong Kong. Her research interests include medication safety, supportive care in oncology/palliative care and local pharmacy practice.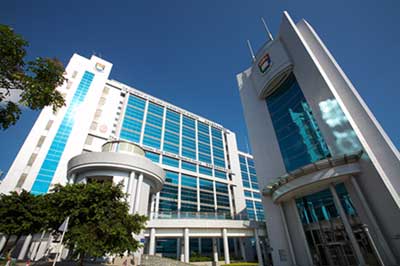 Office: 2/F, 21 Sassoon Road, Li Ka Shing Faculty of Medicine, Laboratory Block, Faculty of Medicine Building, Hong Kong SAR, China.
Memberships
Registered Pharmacist (U.S.A., Canada and Hong Kong)
Member, Task Force for Professional Development of Pharmacists of the Pharmacy and Poisons Board
Editor-in-Chief, Hong Kong Pharmaceutical Journal
Member, The Society of Hospital Pharmacists of Hong Kong
Research Interests
Supportive care in oncology/palliative care
Medication safety
Pharmacy practice
Geriatric medicine
Publications
Selected Publications
Man KKC, Ip P, Hsia Y, Chan EW, Chui CSL,

Lam MPS

, Wong WHS, Chow CB, Yung A, Wong ICK. Attention-Deficit/ Hyperactivity Disorder (ADHD) Drug Prescribing Trend is increasing among children and adolescents in Hong Kong. J Atten Disord. 2017; 14: 1161-8.

Lam MPS

, Cheung BM, Wong IC. Prevalence of Potentially Inappropriate Prescribing Among Hong Kong Older Adults: A Comparison of the Beers 2003, Beers 2012, and Screening Tool of Older Person's Prescriptions and Screening Tool to Alert doctors to Right Treatment Criteria. J Am Geriatr Soc. 2015; 63: 1471-2.
Samaranayake NR, Cheung DS,

Lam MP

, Cheung TT, Chui WC, Wong IC, Cheung BM. The effectiveness of a 'Do Not Use' list and perceptions of healthcare professionals on error-prone abbreviations. Int J Clin Pharm. 2014; 36:1000-6.

Lam MPS

, Yeung CK, Cheung BMY. Pharmacogenetics of Allopurinol – making an old drug safer. J Clin Pharmacol. 2013; 53: 675-9.

Lam MPS

and Cheung BMY. The pharmacogenetics of the response to warfarin in Chinese. B J Clin Pharm 2012; 73: 340-47. DOI: 10.1111/j.1365-2125.2011.04097.x

Lam MPS

, Cheung BMY. The use of STOPP/START criteria as a screening tool for assessing the appropriateness of medications in the elderly population. Expert Rev Clin Pharmacol. 2012; 5: 187-97.
Other Information
Regular Student Consultation Hours
Every Thursday at 3:00pm - 4:00pm