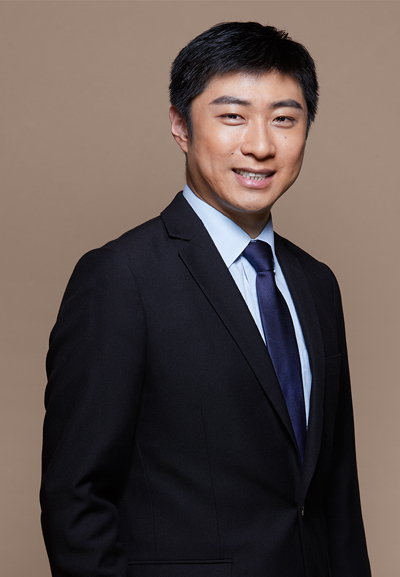 Lecturer
BSc (HKU 2008), PhD (HKU 2013)
Biography
Dr Wong obtained his doctoral degree in organic chemistry at The University of Hong Kong in 2013. After that, he joined the Department of Pharmacology and Pharmacy in the same year. Since then, Dr Wong has been overseeing the chemical education activities under the Bachelor of Pharmacy programme. His areas of expertise are medicinal chemistry, pharmaceutical chemistry, and pharmaceutical analysis.
Dr Wong's scientific research is focused on exploring spectroscopic applications in chemometric analysis. He has been developing chemometric models for using NMR spectroscopy to analyze natural therapeutic products.
Dr Wong is also involved in education research. He is an advocate of inquiry-based learning and virtual learning, and he has immense interest and experience in those areas.
Office: 2/F, 21 Sassoon Road, Li Ka Shing Faculty of Medicine, Laboratory Block, Faculty of Medicine Building, Hong Kong SAR, China.
Teaching
BPHM1132 Drug discovery (course coordinator)
BPHM2133 Pharmaceutical Chemistry
BPHM2141, 2142, 2143, 3144, 3145, 3146 (medicinal chemistry)
BPHM3137 Pharmaceutical Analysis
Memberships
American Society of Chemistry - Member
Royal Society of Chemistry - Member
Research Interests
Education research
Inquiry-based learning
Virtual learning environments
Experiential learning
3D printing
Basic science research
NMR chemometric analysis on natural therapeutic substances
Chromatographic assays on detecting and quantifying drug/toxic substances
Publications
Publication Highlights
Guo, S.; Wong, K. C.; Scheeff, S.; He, Z.; Chan, W. T. K.; Low, K.-H.; Chiu, P. Copper-Catalyzed Reductive Ireland–Claisen Rearrangements of Propargylic Acrylates and Allylic Allenoates. The Journal of Organic Chemistry 2022, 87 (1), 429-452. DOI: 10.1021/acs.joc.1c02455.
Xuan, B.; Chen, Y. C. S.; Wong, K. C.; Chen, R.; Lo, P. S.; Lakerveld, R.; Tong, H. H. Y.; Chow, S. F. Impact of cocrystal solution-state stability on cocrystal dissociation and polymorphic drug recrystallization during dissolution. International Journal of Pharmaceutics 2021, 610, 121239.
Wong, K. C.; Ng, E.; Wong, W.-T.; Chiu, P. Copper Hydride Catalyzed Reductive Claisen Rearrangements. Chemistry – A European Journal 2016, 22 (11), 3709-3712.
Lam, C.-S.; Tipoe, G. L.; Wong, J. K.-C.; Youdim, M. B. H.; Fung, M.-L. M30 Antagonizes Indoleamine 2,3-Dioxygenase Activation and Neurodegeneration Induced by Corticosterone in the Hippocampus. PLOS ONE 2016, 11 (11), e0166966.
Funding
2022-2023 Teaching Development Grant "Exploring the stereo molecular world with concrete models: an inquiry-based approach", Funding amount HKD 63,740
2021-2022 Teaching Development Grant "Construction of a pharmaceutical chemical virtual laboratory to facilitate inquiry-based learning in the pharmaceutical chemical education of the BPharm programme", Funding amount HKD 230,000