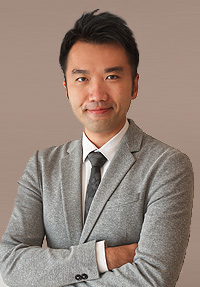 Biography
Dr Steve Li obtained his BSc (2009), MPhil (2012), and PhD (2016) degrees at City University of Hong Kong under the supervision of Prof Kenneth Kam-Wing Lo. His MPhil and PhD work focused on the design of luminescent transition metal complexes as biological probes, imaging reagents, and cytotoxic agents. After that, he moved to a R&D department of a local biopharmaceutical company, in which he acquired the knowledge of various technical requirements (ICH, PIC/S, and FDA-GLP, -GCP, -GMP) for pharmaceuticals in human-use and put it into practice in optimizing the production and formulation of potential protein drugs. From 2017 to 2020, he worked as an application and market development specialist in two different market-leading scientific instrument companies (SCIEX and Thermo Fisher Scientific). In addition to technical support, he also tailored training programs and seminars in the areas of food and environmental testing, clinical diagnosis, forensic analysis, life science research, and pharmaceutical and biopharma for LC-MS/MS users in private laboratories, government institutions, hospitals, and universities.

He joined the Department of Pharmacology and Pharmacy, The University of Hong Kong as an assistant lecturer in September 2020. His main teaching areas are pharmaceutical chemistry and analysis.
Honours and Awards
College of Science and Engineering Student Research Excellence Award (CityU, 2015)
Best Poster Presentation Award (Gordon Research Conference - Metals in Medicine, 2014)
Carl Storm International Diversity Fellowship (Gordon Research Conference - Metals in Medicine, 2014)
Outstanding Academic Performance Award for Research Degree Students (CityU, 2011)
Research Interests
Development of photofunctional compounds as biological probes and cytotoxic agents
Utilisation of LC-MS/MS in drug screening and omics studies
Publications
Selected Publications
Five Selected Original Research Articles
S. P.-Y. Li

, V. M.-W. Yim, J. Shum and K. K.-W. Lo, "Iridium(III) Polypyridine Complexes with a Disulfide Linker as Biological Sensors and Cytotoxic Agents", Dalton Transactions, 2019, 48, 9692 – 9702. (Under the theme "Diagnostics and Medical Applications" of the themed issue "d-Block Chemistry").

S. P-Y Li,

A. M.-H. Yip, H.-W. Liu, and K. K.-W. Lo, "Installing an Additional Emission Quenching Pathway in the Design of Iridium(III)-based Phosphorogenic Biomaterials for Bioorthogonal Labeling and Imaging", Biomaterials, 2016, 103, 305 – 313.

S. P.-Y. Li,

C. T.-S. Lau, M.-W. Louie, Y.-W. Lam, S.-H. Cheng, and K. K.-W. Lo, "Mitochondria-targeting Cyclometalated Iridium(III)–PEG Complexes with Tunable Photodynamic Activity", Biomaterials, 2013, 34, 7519 – 7532.

S. P.-Y. Li

, T. S. M. Tang, K. S. M. Yiu, and K. K. W. Lo, "Cyclometalated Iridium(III) Polyamine Complexes with Intense and Long-lived Multicolor Phosphorescence: Synthesis, Crystal Structure, Photophysical Behavior, Cellular Uptake, and Transfection Properties", Chemistry – A European Journal, 2012, 18, 13342 – 13354.

S. P.-Y. Li

, H. W. Liu, K. Y. Zhang, and K. K. W. Lo, "Modification of Luminescent Iridium(III) Polypyridine Complexes with Discrete Poly(ethylene glycol) (PEG) Pendants: Synthesis, Emissive Behavior, Intracellular Uptake, and PEGylation Properties", Chemistry – A European Journal, 2010, 16, 8329 – 8339.
Selected Review Articles and Book Chapters
S. P.-Y. Li

and K. K.-W. Lo, "Utilization of the Photophysical and Photochemical Properties of Phosphorescent Transition Metal Complexes in the Development of Photofunctional Cellular Sensors, Imaging Reagents, and Cytotoxic Agents", RSC Advances, 2014, 4, 10560 – 10585.
K. K. W. Lo and

S. P.-Y. Li

, Luminescent Transition-Metal Complexes as Biomolecular and Cellular Probes. In Molecular Design and Applications of Photofunctional Polymers and Materials; R. W.-Y. Wong, A. S. Abd-El-Aziz Eds.; RSC: Cambridge, 2012, pp 130 – 198.
K. K. W. Lo,

S. P.-Y. Li

, and K. Y. Zhang, "Development of Luminescent Iridium(III) Polypyridine Complexes as Chemical and Biological Probes", New Journal of Chemistry, 2011, 35, 265 – 287.
Other Information
Office
2/F, 21 Sassoon Road, Li Ka Shing Faculty of Medicine, Laboratory Block, Faculty of Medicine Building, Hong Kong SAR, China