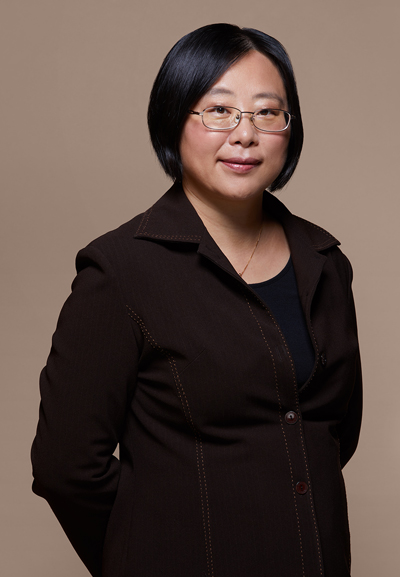 Professor
Chair, Departmental Research Postgraduate Committee
Biography
Professor Yu Wang obtained her PhD in Biomedicine and Proteomics from the University of Auckland in 2003, and then worked as a Research Fellow at Maurice Wilkins Centre for Molecular Biodiscovery, in charge of the Proteomics Biodiscovery Center. During this period, she characterized the important posttranslational modifications of adiponectin, an anti-diabetic, anti-inflammatory, anti-atherosclotic, anti-cancer and hepatoprotective hormone. Her work on adiponectin has been cited over 8000 times.
Professor Wang joined HKU as a Research Assistant Professor in 2004, and helped with the establishment of various Proteomic facilities in the Genome Research Center, currently the Centre for PanorOmic Sciences. During this period, she carried out independent research on Biomarker discoveries using "Omics" approaches and identified a series of novel biomarkers, such as lipocalin-2, fatty acid-binding protein 4, angiopoietin-like 4, FGF21 and SIRT1, which represent promising "druggale" targets in ageing-related cardiovascular, metabolic and cancer diseases.
In 2008, Prof Wang joined the Department of Pharmacology, currently the Department of Pharmacology and Pharmacy, HKU. She was promoted to Associate Professor and Professor in 2012 and 2018, respectively. Her current research is focusing on a number of "druggale" targets in ageing-related cardiovascular, metabolic and cancer diseases. Her group is performing molecular, cellular, pharmacological studies in both animal and human subjects to explore different approaches of intervention, largely based on the druggable biomolecules adiponectin, lipocalin-2 and SIRT1. Prof Wang has published over 200 journal articles/book chapters/invited reviews/commentaries, and is among the top 1% highly cited scientist with an H-index of 70.
Memberships & Editorships
Memberships:
American Association for the Advancement of Science
American Chemical Society
American Diabetes Association Professional Section
American Heart Association Professional Section
American Society for Biochemistry and Molecular Biology
American Society for Pharmacology & Experimental Therapeutics
British Pharmacological Society
Hong Kong Pharmacology Society
New Zealand Society for Biochemistry and Molecular Biology
Editorships:
American Journal of Translational Research
Journal of Integrated Omics
Cardiovascular Pharmacology
Journal of Pharmaceutics & Pharmacology
PLOS ONE
Honours and Awards
2021 Faculty Outstanding Research Output Award, LKS Faculty of Medicine, the University of Hong Kong
2020 Outstanding Research Output Prize, LKS Faculty of Medicine, the University of Hong Kong
2019 中华医学科技奖医学科学技术二等奖-糖尿病发病机制和诊疗关键技术的研究与应用 (201902258P1004), 中华医学会
2019 Nominated to present the Paul M. Vanhoutte lecture in MOVD/EDH2019
2018 Research Output Prize, LKS Faculty of Medicine, the University of Hong Kong
2016 Research Output Prize, LKS Faculty of Medicine, The University of Hong Kong
2014 National Science and Technology Awards of Advanced Individual, Shenzhen Virtual University Park
2012 Research Output Prize, The University of Hong Kong
2011 Universitas 21 Fellowship, The University of Hong Kong
2011 Outstanding Young Researcher Award, The University of Hong Kong
2010 Research Output Prize, The University of Hong Kong
Research Interests
Ageing is an unavoidable part of life, but a modifiable process. For the first time in history, most people can expect to live into their eighties and beyond. Despite the extended lifespan, our knowledge on ageing is limited. The increasing proportion of elderly population has posed great social, financial and health care challenges. To age with grace relies on a biologically young and healthy body system, which is largely determined by endothelial and vascular functions - One is as old as her/his arteries. The team aims to apply current knowledge, frontier technologies and multidisciplinary applications to promote healthy cardiovascular ageing.
Endothelial cells are the innermost layer of the arterial wall, sense the hemodynamic and humoral microenvironment in the blood, and deliver signals to smooth muscle for modulating the vascular tone responses. Endothelial senescence represents a key characteristic of early vascular aging and contributes to the development of various arterial abnormalities associated with age, such as increased stiffness, calcification, aneurysm and atherosclerosis. Thus, to understand the signaling pathways and mechanisms underlying the senescence of endothelial cells and the abnormalities of aged artery will help to uncover the process of and to develop novel agents for preventing and reverting arterial ageing.
Adiponectin is an insulin-sensitizing hormone with anti-diabetic, anti-atherogenic, anti- inflammatory, cardioprotective and anti-cancer properties. Low level of circulating adiponectin (hypoadiponectinemia) is associated with various medical complications, such as obesity, coronary artery disease, hypertension, atherosclerosis, dementia, chronic inflammation and cancers. However, it is difficult to obtain large amount of full-length glycosylated human adiponectin with proper posttranslational modification. There is a long-standing interest in developing adiponectin supplementation for the unmet medical. Using chemical synthetic approaches, it has been demonstrated that the glycosylated adiponectin collagenous domain exhibits promising in vivo anti-tumor, insulin sensitizing and hepatoprotective activities, thus representing promising therapeutics to treat diseases associated with deficient adiponectin.
Hypertension is a major global health concern, leading to severe complications in heart, brain, kidney and other organs. Currently, about 1.3 billion people around the world have hypertension, with a prevalence of >30% in adults. More than half of adults with hypertension are undiagnosed and unaware of the disease, thus not being treated. Despite various existing therapy, hypertension remains poorly controlled. Only 1 in 5 patients with hypertension respond to medical treatment. Approximately 25% of those require three different types of antihypertensive drugs to achieve the therapeutic goals. Most patients eventually develop into a "resistant" or "uncontrolled" stage of hypertension. The increased prevalence of hypertension is largely due to global population ageing and obesity pandemic. Obesity contributes to ~65-70% primary (essential) hypertension and represents the main lifestyle cause in the general human population. Obesity is also common among patients with treatment-resistant hypertension. Patients with obesity requires more antihypertensive medications to control their blood pressure compared with lean subjects with hypertension. The project aims to investigate the peripheral and central mechanisms underlying obesity-mediated hypertension. To this end, studies will be performed in mice challenged with dietary or genetic obesity and human subjects to dissect the precise mechanisms and uncover novel therapeutic approaches in obesity-induced hypertension.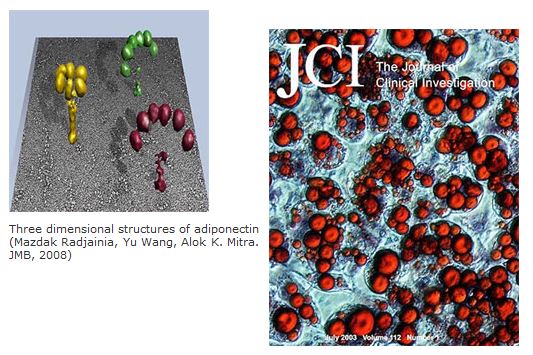 Publications
Publications Highlights
Recent journal publications:
Zhou ZY, Shi WT, Zhang J, Zhao WR, Xiao Y, Zhang KY, Ma J, Tang JY*,

Wang Y*

. Sodium tanshinone IIA sulfonate protects against hyperhomocysteine-induced vascular endothelial injury via activation of NNMT/SIRT1-mediated NRF2/HO-1 and AKT/MAPKs signaling in human umbilical vascular endothelial cells. Biomedicine & Pharmacotherapy. 2022 Dec 14;158:114137. doi: 10.1016/j.biopha.2022.114137.
Hussain B, Fang C, Huang X, Feng Z, Yao Y,

Wang Y

, Junlei Chang. Endothelial beta-catenin deficiency causes blood-brain barrier breakdown via enhancing the paracellular and transcellular permeability. Frontiers in Molecular Neuroscience. 2022 May 9;15:895429. doi: 10.3389/fnmol.2022.895429. eCollection 2022.
Zhang P, Konja D, Zhang Y, Xu A, Lee IK, Jeon JH, Bashin G, Mitra A,

Wang Y*

. Clusterin is involved in mediating the metabolic function of adipose SIRT1. iScience 2021 Dec 29;25(1):103709. doi: 10.1016/j.isci.2021.103709. eCollection 2022 Jan 21.
Li D, Li H, Bauer C, Hu Y, Lewis JR, Xu A, Levinger I,

Wang Y*

. Lipocalin-2 variants and their relationship with cardio-renal risk factors. Frontiers in Endocrinology 2021 Dec 6;12:781763; doi: 10.3389/fendo.2021.781763
Wu H#, Zhang Y#, Li Y, Xu J,

Wang Y*

, Li X*. Chemical synthesis and biological evaluations of adiponectin collagenous domain glycoforms. Journal of the American Chemical Society 2021 May 26;143(20):7808-7818. doi: 10.1021/jacs.1c02382.
Zhang Y#, Cao H#, Chen J, Li Y, Xu A,

Wang Y*

. Adiponectin-expressing Treg facilitate T lymphocyte development in thymic nurse cell complexes. Communications Biology 2021 Mar 16;4(1):344. doi: 10.1038/s42003-021-01877-w. (#Co-first authors) Front cover
Bai B, Yang W, Fu Y, Foon HL, Tay WT, Yang K, Luo C, Gunaratne J, Lee P, Zile MR, Xu A, Chin CWL, Lam CSP, Han W*,

Wang Y*

. Seipin knockout mice develop heart failure with preserved ejection fraction. JACC: Basic to Translational Science 2019 Nov 20;4(8):924-937. doi: 10.1016/j.jacbts.2019.07.008. Commentary at https://www-ncbi-nlm-nih-gov.eproxy.lib.hku.hk/pmc/articles/PMC6938890/
Konja D, Luo C, Sun WY, Yang K, Man AWC, Xu A, Vanhoutte PM*,

Wang Y*

. Assessment of vascular tone responsiveness using isolated mesenteric arteries with a focus on modulation by perivascular adipose tissues. Journal of Visualized Experiment 2019 Jun 3;(148). doi: 10.3791/59688.
Guo Y, Xu C, Man AWC, Luo C, Huang Y, Xu A, Vanhoutte PM*,

Wang Y*

. Endothelial SIRT1 prevents age-induced impairment of vasodilator responses by enhancing the expression and activity of soluble guanylyl cyclase. Cardiovascular Research 2019 Mar 1;115(3):678-690. doi: 10.1093/cvr/cvy212. Published: 27 August 2018 Editorial highlight https://pubmed.ncbi.nlm.nih.gov/30496343/
Sun WY, Bai B, Luo C, Yang K, Li Dahui, Wu D, Félétou M, Villeneuve N, Xu A, Vanhoutte PM and

Wang Y*

. Lipocalin-2 derived from adipose tissue mediates aldosterone-induced renal injury. JCI Insight 2018 Sep 6;3(17). pii: 120196. doi: 10.1172/jci.insight.120196.
Hampe L, Xu C, Harris PW, Chen J, Ming L, Middleditch M, Radjainia M*,

Wang Y*

, and Mitra AK*. Obesity-related metabolic disorders mitigated by peptides designed to modulate adiponectin assembly. British Journal of Pharmacology 2017 Dec;174(23):4478-4492. DOI: 10.1111/bph.14050.
Yang K, Deng HB, Man AW, Song E, Zhang J, Luo C, Cheung BM, Yuen KY, Jensen PS, Irmukhamedov A, Elie AG, Vanhoutte PM, Xu A, De Mey J,

Wang Y*

. Measuring non-polyaminated lipocalin-2 for cardiometabolic risk assessment. ESC Heart Failure. 2017 Nov;4(4):563-575. doi: 10.1002/ehf2.12183.

Invited reviews:

Kim JY, Mondaca-Ruff D, Singh S,

Wang Y

. SIRT1 and autophagy: implicaions in endocrine disorders Frontiers in Endocrinology (Lausanne) 2022 Jul 14;13:930919. doi: 10.3389/fendo.2022.930919. eCollection 2022.
Haoyun Li, Daniels Konja, Luyao Wang and

Wang Y*

. Sex Differences in Adiposity and Cardiovascular Disease. International Journal of Molecular Sciences 2022 Aug 19;23(16):9338. doi: 10.3390/ijms23169338.
Begum MK, Konja D, Singh S, Chlopicki S and

Wang Y*

. Endothelial SIRT1 as a target for the prevention of arterial ageing: promises and challenges. Journal of Cardiovascular Pharmacology 2021 Dec 1;78(Suppl 6):S63-S77. doi: 10.1097/FJC.0000000000001154
Zhang P, Konja D, Zhang Y and

Wang Y*

. Communications between mitochondria and endoplasmic Reticulum in the regulation of metabolic homeostasis. Cells. 2021 Aug 25;10(9):2195. doi: 10.3390/cells10092195.
Zhang P, Konja D and

Wang Y*

. Adipose tissue secretory profile and cardiometabolic risk in obesity. Endocrine and Metabolic Science. 2020 Nov; 1(3):100061.
Liu W, Li D, Cao H, Li H,

Wang Y*

. Expansion and inflammation of white adipose tissue – focusing on adipocyte progenitors. Biological Chemistry 2020 Oct 16;402(2):123-132. doi: 10.1515/hsz-2019-0451. Print 2021 Jan 27.
Li D, Sun WY, Fu B, Xu A,

Wang Y*

. Lipocalin-2 - The myth of its expression and function. Basic & Clinical Pharmacology and Toxicology. 2020 Aug;127(2):142-151. doi: 10.1111/bcpt.13332. Epub 2019 Oct 28

Commentary

Wang Y*

and De Mey JGR. Vasodilatation: One question with many answers. Journal of Cardiovascular Pharmacology. 2021 Dec 1;78(Suppl 6):S1-S2. doi:10.1097/FJC.0000000000001169.
Funding
General Research Funds (17124718, 17117017, 17153016, 17121714, HKU780613, HKU779712, HKU781311, HKU780410, HKU777908, HKU778007); HMRF (13142651, 04151796)
Central Allocation –Group Research Project (C7055-14G, HKU2/CRF/12R, HKU4/CRF/10, HKU2/07C, HKU3CRF/09) from Hong Kong Research Grant Council; Les Laboratoires Servier (RS100503)
National "973" basic research project (2010CB945502, 2011CB504004 and 2015CB553603); NSFC-NHMRC Joint Research
Area of Excellent Scheme (AoE/M-707/18 and AoE/P-10-01), University Grants Committee, HKSAR
UGC One-off Special Equipment Grant Scheme (SEG HKU02)
State Key Laboratory of Pharmaceutical Biotechnology, HKU
Other Information
Research Collaborators
Prof Alok Mitra, Dr Mazdak Radjainia, Prof Garth JS Cooper, School of Biological Sciences, The University of Auckland
Prof Gary Sweeney, Department of Biology, York University, Totonto, Ontario
Prof Inkyu Lee, Kyungpook National University Hospital, School of Medicine, Kyungpook National University
Prof Jo De Mey, Department of Cardiovascular and Renal Research, University of Southern Denmark
Prof Stefan Chłopicki, Jagiellonian Center for Experimental Therapeutics, POLAND
Prof Weiping Han, Laboratory of Metabolic Medicine, Singapore Bioimaging Consortium, A*STAR
Regular Student Consultation Hours
Every Monday at 8:00am - 9:00am
Office
2/F, 21 Sassoon Road, Li Ka Shing Faculty of Medicine, Laboratory Block, Faculty of Medicine Building, Hong Kong SAR, China