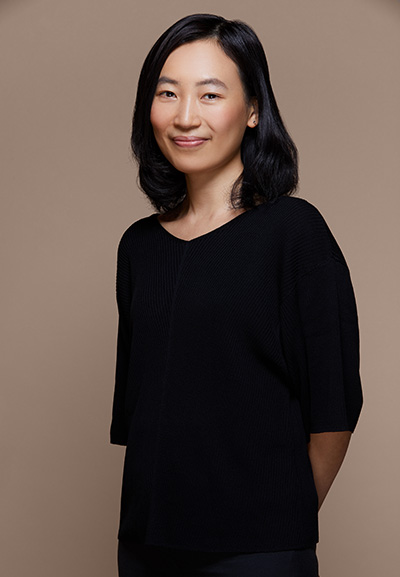 Associate Professor
Associate Head (Taught Postgraduate Education)
Biography
Susan Leung graduated from the University of Bristol, England, with a BSc Degree in Pharmacology, and obtained a PhD Degree in Pharmacology at the University of Hong Kong. Upon graduation, she was awarded the Croucher Foundation Fellowship for a postdoctoral training at Department of Pharmacology and Therapeutics at the University of British Columbia, Canada. She then returned to the University of Hong Kong for further postdoctoral training at the Department of Pharmacology. She was Research Assistant Professor and then Assistant Professor at the University of Hong Kong for the period of 2005-2014. She is now Associate Professor at the Department of Pharmacology and Pharmacy. Her research has mainly focused on the study of vascular reactivity under physiological and pathological conditions, and under the influence of different pharmacological agents.
Memberships & Editorships
Memberships:
Executive Committee Member of Hong Kong Pharmacology Society
Honorary Secretary of the Council of the Insititute of Cardiovascular Sciences and Medicine
Founding Member of Asian Society for Vascular Biology
Management Committee Member of the Research Centre of Heart, Brain, Hormone & Healthy Aging, The University of Hong Kong
Honours and Awards
Visiting Lecturer, Pharmacology Department, School of Medical Sciences, Universiti Sains Malaysia 2011
Outgoing Visitorships of Sun Yat Sen Foundation Fund for Academic Exchanges with China 2009
Croucher Foundation Fellowship 2000-2002
Research Interests
Mechanisms involved in the regulation of the vascular tone under physiological conditions and the changes associated with the development of cardiovascular diseases
Influence of gonadal hormones on the regulation of vascular tone
Mechanisms of actions of natural products in the vascular systems and their therapeutic potentials in the management of cardiovascular diseases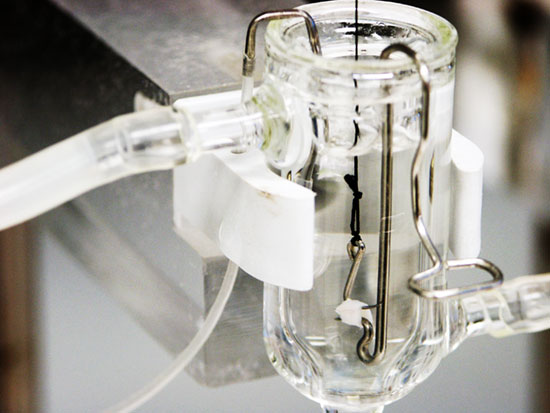 Photo of an isolated blood vessel rings in the organ chamber for measurement of isometric tension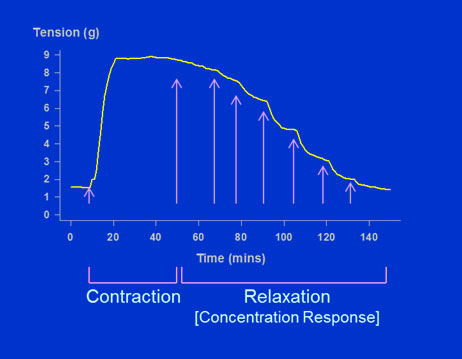 A typical tracing of the changes in isometric tension of an isolated blood vessel ring to increasing concentrations of a relaxing agent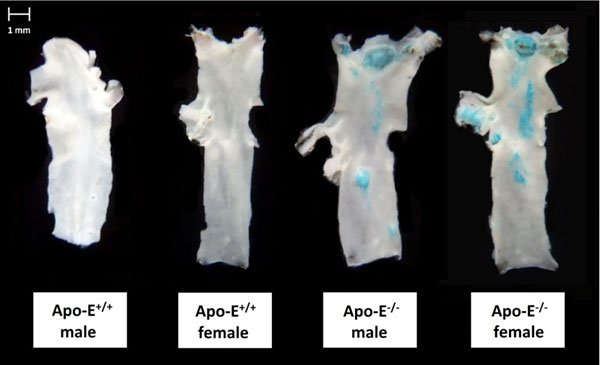 Staining for senescence-associated β-galactosidase (in blue) in the luminal surface of the aortic arch of male and female apolipoprotein E-knockout (Apo-E-/-) mice and their wild type counterparts (Apo-E+/+).
Publications
Selected Publications
Chen H, Vanhoutte PM,

Leung SWS*

(2019). Acute activation of endothelial AMPK surprisingly inhibits endothelium-dependent hyperpolarization-like relaxations in rat mesenteric arteries. Br J Pharmacol 176: 2905-2921.
Cheng Y, Vanhoutte PM, Leung SWS

*

(2018). Apolipoprotein E favours the blunting by high-fat diet of prostacyclin receptor activation in the mouse aorta. Br J Pharmacol 175: 3453-3469.
Chen H, Man RYK, Leung SWS

*

(2018). PPAR-α agonists acutely inhibit Ca2+-independent PLA2 to reduce H2O2-induced contractions in aortae of spontaneously hypertensive rats. Am J Physiol Heart Circ Physiol. 314(3): H681-H691.
Detremmerie CM, Chen Z, Li Z, Alkharfy K,

Leung SWS

, Xu A, Gao Y, Vanhoutte PM (2016). Endothelium-dependent contractions of isolated arteries to thymoquinone require biased activity of sGC with subsequent cIMP production. J Pharmacol Exp Ther 358(3):558-568.
Zhao Y, Vanhoutte PM,

Leung SWS*

(2015). α1-Adrenoceptor activation of PKC-ε causes heterologous desensitization of thromboxane receptors in the aorta of spontaneously hypertensive rats. Br J Pharmacol 172(14): 3687-3701.
Xu YC,

Leung SWS*

, Leung GPH, Man RYK (2015). Kaempferol enhances endothelium-dependent relaxation in the porcine coronary artery through activation of large-conductance Ca2+ -activated K+ channels. Br J Pharmacol 172(12): 3003-3014.
Chen Z, Zhang X, Ying L, Dou D, Li Y, Bai Y, Liu J, Liu L, Feng H, Yu X,

Leung SWS

, Vanhoutte PM, Gao Y (2014). cIMP synthesized by sGC as a mediator of hypoxic contraction of coronary arteries. Am J Physiol Heart Circ Physiol; 307: H328-H336.
Zou Q,

Leung SWS*

, Vanhoutte PM (2012). Activation of nicotinic receptors can contribute to endothelium-dependent relaxations to acetylcholine in the rat aorta. J Pharmacol Exp Ther 341: 756-763.
Lin AHY, Leung GPH,

Leung SWS

, Vanhoutte PM, Man RYK (2011). Genistein enhances relaxation of the spontaneously hypertensive rat aorta by transactivation of epidermal growth factor receptor following binding to membrane estrogen receptors-α and activation of a G protein-coupled, endothelial nitric oxide synthase-dependent pathway. Pharmacol Res 63: 181-189.
Xu YC,

Leung SWS

, Yeung DKY, Hu LH, Chen GH, Che CM, Man RYK (2007). Structure-activity relationships of flavonoids for vascular relaxation in porcine coronary artery. Phytochemistry 68: 1179-1188.
Funding
Health and Medical Research Fund, Food and Health Bureau of Hong Kong SAR (2017-2019)
Paradoxical vasoconstrictor effect of thymoquinone, a natural product known to induce vasodilatation and used in humans (Prinicipal Investigator)
Health and Medical Research Fund, Food and Health Bureau of Hong Kong SAR (2016-2019)Effects of microRNA-17-3p upregulation on vascular inflammation and endothelial dysfunction caused by the human immunodeficiency virus proteins (Prinicipal Investigator)
Health and Medical Research Fund, Food and Health Bureau of Hong Kong SAR (2015-2018)
Human prostacyclin receptors and endothelial dysfunction (Co-Investigator)
General Research Fund, Research Grant Council of Hong Kong (2015-2018).
Vasoconstrictor signals in hypoxia: role of soluble guanylyl cyclase (Principal Investigator)
Health and Medical Research Fund, Food and Health Bureau of Hong Kong SAR (2013-2015).
Therapeutic potential of herbal flavonoids in the management of chronic obstructive pulmonary disease (Prinicipal Investigator)
General Program, National Science Foundation of China (2013-2016).
Telomere-independent Rap1 contributes to inflammation during atherosclerosis (Co-Investigator)
General Research Fund, Research Grant Council of Hong Kong (2011-2014).
Peroxisome Proliferator-Activated Receptors and Vascular Function (Co-Investigator)
General Research Fund, Research Grant Council of Hong Kong (2010-2012).
Protective effects of vitamin D on endothelial dysfunction in hypertension (Co- Investigator)
General Research Fund, Research Grant Council of Hong Kong (2008-2011).
Acceleration of the senescence of the endothelium by high blood pressure (Principal Investigator)
General Research Fund, Research Grant Council of Hong Kong (2007-2010).
Regulation of endothelial-derived hyperpolarizing factor-mediated responses in physiological and pathological conditions (Principal Investigator)
General Research Fund, Research Grant Council of Hong Kong (2007-2010).
Mechanism for the modulation of vascular function by flavonoids (Co-Investigator)
General Research Fund, Research Grant Council of Hong Kong (2006-2009)
Gender differences in the regulation of endothelium-dependent contracting factor (Co-Investigator)
Other Information
Research Collaborators
Prof Y GAO, Department of Physiology and Pathophysiology, Peking University Health Science Center, Beijing, China
Prof SS LEE, Department of Microbiology, Chinese University of Hong Kong
Prof KF NG, Department of Anaesthesiology, University of Hong Kong
Prof AHG RASOOL, Pharmacology Vascular Laboratory, School of Medical Sciences, Universiti Sains Malaysia, Kota Bharu, Malaysia
Current Group Members
Miss Hui CHEN (Research Assistant I)
Miss Wanying REN (MPhil Student)
Ms Yee Wa HO (Senior Research Assistant)
Exchange Students
Miss Siti Safiah Binti MOKHTAR, PhD Student at Universiti Sains Malaysia in Malaysia (Field Supervisor, 2011-2015)
Mr A NEJADI, MSc in Pharmacy Student at the Faculty of Pharmaceutical Sciences of University of Copenhagen in Denmark (Supervisor, 2010-2011)
Regular Student Consultation Hours
Every Friday at 4:00pm - 5:00pm
Office
2/F, 21 Sassoon Road, Li Ka Shing Faculty of Medicine, Laboratory Block, Faculty of Medicine Building, Hong Kong SAR, China