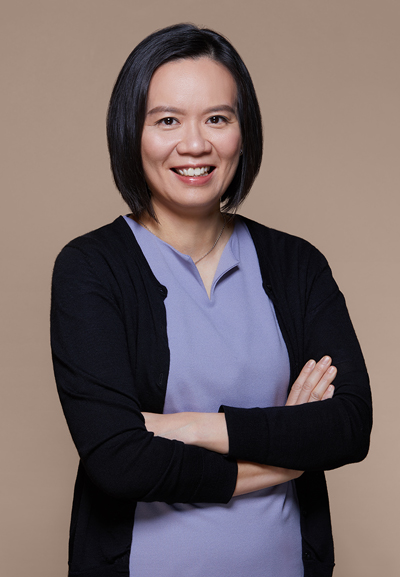 Associate Professor
Associate Head (Undergraduate Education)
Biography
Dr Jenny Lam obtained her degree in Pharmacy (MPharm) from The University of Nottingham (UK). She is registered as a pharmacist in the UK and Hong Kong. She completed her PhD in drug delivery ('Phosphorylcholine-based copolymer as synthetic vector for gene delivery') at the University of Nottingham. Shortly afterwards, she was awarded the Maplethorpe Fellowship, continued her research in nucleic acid delivery and promoted pharmaceutical education in the Department of Pharmacy at King's College London (UK). In 2009, Dr Lam joined the Department of Pharmacology and Pharmacy in the University of Hong Kong, and in 2012, she was awarded the Faculty Teaching Medal for her excellence in teaching. Her research interest is focused on the development of novel delivery system for macromolecular therapeutics including nucleic acids, proteins and peptides. She is the principal investigator of a number of research projects funded by RGC, HMRF and NSFC.
Memberships
Member of American Society of Gene & Cell Therapy
Member of Royal Pharmaceutical Society of Great Britain
Member of General Pharmaceutical Council, United Kingdom
Member of Controlled Release Society
Specialist, Hong Kong Council for Accreditation of Academic & Vocational Qualifications
Registered Pharmacist, Pharmacy and Poisons Board of Hong Kong
Honours and Awards
King's/HKU Fellowship Award, HKU, 2013-14
Faculty Teaching Medal, LKS Faculty of Medicine, HKU 2012
CW Maplethorpe Fellowship, The University of London, UK 2007-2009
Research Interests
Investigate the cellular uptake pathway and intracellular trafficking of macromolecules
Design and characterise novel polymer and peptide for nucleic acids delivery
Development of intranasal and inhalation delivery system for therapeutic nucleic acids, proteins and peptides
Development of antimicrobial peptides as new class of antibacterial agents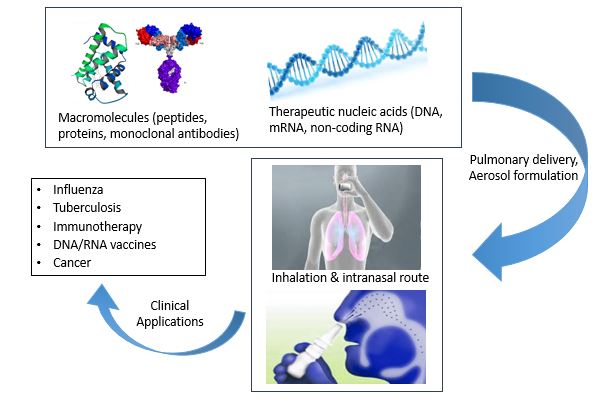 Scanning electron microscopic image of inhalable dry powder of siRNA prepared by spray drying and spray freeze drying. Left: spray freeze dried powder; Right: Spray dried powder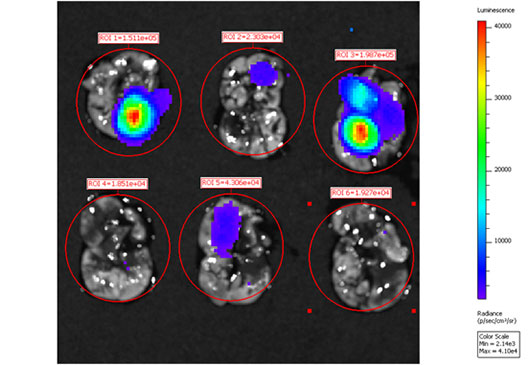 Luciferase expression in the lungs after pulmonary delivery of luciferase plasmid DNA to C57BL/6N mouse at 24h post-transfection. Bioluminescence image of dissected lungs was acquired with the IVIS 100 Spectrum imaging system.
Publications
Original Research Articles
Selected Publications (*corresponding author)
Review Articles
Funding
External Peer-Reviewed Competitive Grants (as Principal Investigator)
Bio-inspired PEGylated KL4 peptide as non-viral vector for pulmonary delivery of nucleic acid-based therapeutics, General Research Fund (GRF), Research Grant Council (RGC) (17300319) Jan 2020 - Dec 2022
Novel inhalable powder formulations of synergistic combinations of antimicrobial peptides and antitubercular drugs to combat drug-sensitive and drug-resistant tuberculosis, Health and Medical Research Fund (HMRF) (18170972) Jul 2019 - Jun 2022
High-performance inhaled powder formulation of RNAi therapeutics by co-spray drying of RNA with human serum albumin, General Research Fund (GRF), Research Grant Council (RGC) (17301918) Jan 2019 - Dec 2020
Inhalable dry powder formulation of naked siRNA using spray-drying and spray freeze-drying technologies for the treatment of respiratory infections' Health and Medical Research Fund (HMRF) (15140962) Apr 2016 - Feb 2019
Development of a highly efficient inhalable mucosal DNA vaccine against HIV as dry powder using pH responsive LAH peptides with nuclear localizing sequence as DNA carrier, General Programme, National Natural Science Foundation of China (NSFC) (81573373) Jan 2016 - Dec 2019
Porous nanoparticle aerosol carriers with controllable density for pulmonary drug delivery, General Research Fund (GRF), Research Grant Council (RGC) (17302815) Jan 2016 - Jun 2019
Development of a highly effective, pH responsive peptide, siRNA delivery system to the respiratory tract to combat influenza virus infections, General Research Fund (GRF), Research Grant Council (RGC) (17110414) Jan 2015 - Dec 2017
Intranasal delivery of DNA vaccine using oligochitosan/PLGA nanoparticles, Health and Medical Research Fund (HMRF) (13121222) Apr 2014 - Mar 2015
The investigation of antimicrobial peptide as novel therapy for Mycobacterium tuberculosis, Research Fund for the Control of Infectious Disease (RFCID) (11100682) Oct 2011 - Sep 2012
Patents
Lam JKW

, Qiu Y, Chow MYT. PEGylated synthetic KL4 peptide, Compositions and Thereof. (US Provisional Application No. 62/872,336) filed in July 2019.
Other Information
Seeking Postgraduate Students and Research Assistants
We are inviting highly motivated graduate students who are interested in the area of drug delivery and translational research to join the group. Our group is focused on the development of pulmonary nucleic acid delivery system, and new antimicrobial therapy for respiratory infectious diseases such as tuberculosis and influenza. Candidates with a background in pharmaceutical science, drug delivery or microbiology may have an advantage. For further information, please email Dr Jenny Lam with your CV (email: jkwlam@hku.hk).
Current Group Members
Miss Carol Yingshan QIU (PhD Student)
Miss Rachel Qiuying LIAO (PhD Student)
Mr Rico Chi-Hang MAN (HKU/KCL Joint PhD Student)
Mr Harry Weijie PAN (PhD Student)
Miss Zitong SHAO (MPhil Student)
Mr Jason Chun-Kit LO (Research Assistant)
Mr Leon Tin-Long WAN (Research Assistant)
Key Research Collaborators
Professor Hak-Kim CHAN, Professor, Sydney Pharmacy School, The University of Sydney, Australia
Professor Leo Lit-Man POON, Professor, School of Public Health, The University of Hong Kong
Dr Luca CASETTARI, Associate Professor, School of Pharmacy, University of Urbino, Italy
Dr A. James MASON, Reader, Institute of Pharmaceutical Sciences, King's College London, UK
Dr Brian ROBERTSON, Reader, Faculty of Medicine, Imperial College London, UK
Alumni
Dr Dede Kwun-Wai MAN (HKU/KCL Joint PhD 2019)
Dr Michael Yee-Tak CHOW (PhD 2018)
Dr Yingying XU (PhD 2017)
Dr Yun LAN (PhD 2015)
Dr Wanling LIANG (PhD 2014)
Regular Student Consultation Hours
Every Friday at 9:00am - 10:00am
Office
2/F, 21 Sassoon Road, Li Ka Shing Faculty of Medicine, Laboratory Block, Faculty of Medicine Building, Hong Kong SAR, China. Email: jkwlam@hku.hk