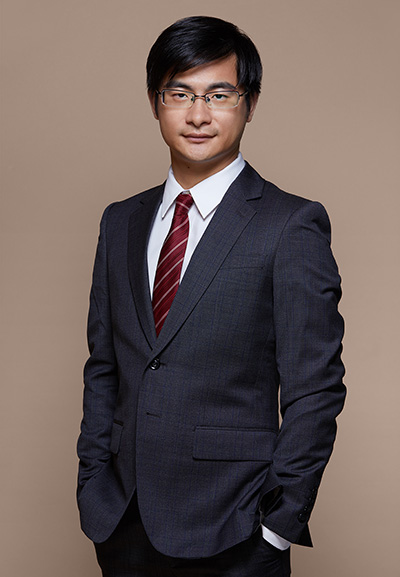 Biography
Dr. Weiping Wang is currently an Assistant Professor at the Department of Pharmacology and Pharmacy & Dr. Li Dak-Sum Research Centre, The University of Hong Kong. He obtained his B.Sc. in Chemistry from Anhui University and Master studies in Biochemistry and Molecular Biology from the University of Science and Technology of China. He obtained his Ph.D. (supervisor: Prof. Ying Chau) in Chemical Engineering from The Hong Kong University of Science and Technology in 2011. He worked as a Research Fellow (supervisor: Prof. Daniel Kohane) at Boston Children's Hospital, Harvard Medical School and Postdoctoral Associate (supervisor: Prof. Robert Langer) at Koch Institute for Integrative Cancer Research, Massachusetts Institute of Technology.
Memberships
Member of Controlled Release Society
Member of International Scientific Advisory Committee, Asian University Symposium for Biomedical Engineering
Member of International Association of Advanced Materials
Honours and Awards
Thieme Chemistry Journals Award, Thieme Chemistry, 2021
Journal of Materials Chemistry B Emerging Investigator, Royal Society of Chemistry, 2020
Faculty Outstanding Research Output Award, Li Ka Shing Faculty of Medicine, HKU, 2020
Young Innovator Award in Nanobiotechnology (NR 45, 45 outstanding young investigators under 45), Nano Research, Tsinghua University Press & Springer Nature, 2018
IAAM Scientist Medal, International Association of Advanced Materials (IAAM), 2018
"Meet our author… Weiping Wang" Featured in Chemical Communications Blog, 2011
Ph.D. Research Excellence Award, School of Engineering, HKUST, 2011
Air Products Best Postgraduate Award for Research Excellence, Department of Chemical and Biomolecular Engineering, HKUST, 2011
Young Investigator Awards, World Association for Chinese Biomedical Engineers, 2011
IUCr Travel Fellowship, International Workshop of 3D Molecular Imaging by Cryo-EM, China, 2010
Student Travel Award, 1st Nano Today Conference, Singapore, 2009
Honorable Mention of Bionanotechnology Graduate Student Award, AIChE Annual Meeting, USA, 2008
Best Student Award and InVENTS Travel Award, 5th Marie Curie Cutting Edge Conference, Portugal, 2008
Student Travel Award, 3rd International Conference on Bioengineering & Nanotechnology, Singapore, 2007
Research Interests
Photopharmacology
Ocular drug delivery
Engineering stimuli-responsive nanomaterials for drug delivery
Regulating autophagy for cancer therapy or Alzheimer's treatment
Engineering genetic systems (CRISPR/Cas9) in stem cells or for disease treatment



Funding
Low-irradiance red light-triggered drug release for the treatment of retinoblastoma (No. 27115220), PI, Early Career Scheme of Research Grants Council, 2020-2023, HKD 936,520
Development of Photo-targeted Nanocarriers for Esophageal Cancer Therapy (No. 07181936), PI, Health and Medical Research Fund, 2020-2023, HKD 1,405,630
Engineering nanomaterials for drug delivery, genome editing and bioimaging, PI, Karolinska Institutet's MWLC Associate Member Programme, 2019-2020, HKD 525,000
Development of ultrasound-responsive polymeric nanoreactors for retinoblastoma therapy (No. 06173456), PI, Health and Medical Research Fund, 2019-2021, HKD 1,499,628
Hydrogen sulfide-responsive small-molecule nanoparticles as drug delivery carriers (No. 81803469), PI, Young Scientists Fund of the National Natural Science Foundation of China, 2019-2021, RMB 210,000
Preparation of Self-assembled Nanodrugs (SANDs) by an Ice-template Assisted Method (No. ITS/372/17), Co-PI, Hong Kong Innovation and Technology Support Programme, 2018-2019, HKD 300,000 allocated
Photoresponsive nanoparticles inducing cellular autophagy and enhancing targeted drug delivery for cancer therapy (No. 2017A050506016), Co-PI, Guangdong-Hong Kong Technology Cooperation Funding Scheme, 2017-2019, RMB 150,000 allocated
Patents
Weiping Wang, Kaiqi Long, A Controlled Drug Release System of Photoresponsive Nanocarriers, Methods of Making and Using Thereof, US Provisional Patent, Filed in April 2020, Application No. 63/014,954
Weiping Wang, Wen Lyv, Triplet-Triplet Energy Transfer with Light Excitation at Long Wavelengths and Methods Thereof, PCT Patent, Filed in August 2019, Application No. PCT/CN2019/101689
Daniel S. Kohane, Weiping Wang, Qian Liu, Triplet-triplet annihilation-based upconversion, Jan 2017, WO Patent, WO2017004310A1
Long-Ping Wen, Yongping Chen, Xin Guo, Yuanyuan Shen, Weiping Wang, Brian Zhang, Transdermal delivery peptides and method of use thereof, 2010, US Patent No. US7659252

Other Information
Positions Available
PhD Students:
Outstanding applicants are encouraged to apply for the Hong Kong PhD Fellowship Scheme (HKPF). The Fellowship provides a monthly stipend of HK$25,800 and research related travel allowance of HK$12,900/year for the awardees for 4 years. The Li Ka Shing Faculty of Medicine will also provide HKPF awardees with the Faculty's Doctoral Entrance Award of HK$40,000 in their first year of study. Furthermore, HKU waives first-year composition fees of HK$42,100 for HKPF awardees.
******
Mr. Kaiqi Long gradutated from Sun Yat-Sen University was awarded the HKPF in the 2018-19 exercise with the recommendation from our group.
Mr. Yang Zhou graduated from Fudan University was awarded the HKPF in the 2019-20 exercise with the recommendation from our group.
******
Interested outstanding students please contact Dr. Wang (wangwp@hku.hk, please reference "HKPF PhD application" in the subject line) with an updated CV.
Visiting Students:
Interested outstanding undergraduate or graduate students from around the world please contact Dr. Wang (wangwp@hku.hk) with an updated CV for internship or exchange studies.
Postdoctoral Researchers:
One Postdoctoral Fellow position is available at Dr. Wang's lab. Applicants are expected to have an excellent track record with strong expertise and experimental background in one of the areas/techniques including gene delivery, ocular drug delivery, autophagy, CRISPR/Cas9, photomedicine, and anticancer animal studies. The position will focus on molecular engineering for understanding biological events or solving medical problems.
The qualified applicant must be highly motivated, creative, energetic and have an interest in applying novel technologies for biomedical applications. Those interested please contact Dr. Wang (wangwp@hku.hk please reference "Postdoc application" in the subject line) with an updated CV.
A highly competitive salary commensurate with qualifications and experience will be offered, in addition to annual leave and medical benefits.
Office
2/F, 21 Sassoon Road, Li Ka Shing Faculty of Medicine, Laboratory Block, Faculty of Medicine Building, Hong Kong SAR, China. Email: wangwp@hku.hk