Biography
Ms. Phoebe Chan obtained her MPharm degree from The School of Pharmacy (now UCL SOP), University of London, UK. She has worked in both hospital and community pharmacy in London (UK) and Sydney (Australia) before returning to Hong Kong in 2007. Ms. Chan served as Pharmacist in the Hospital Authority before assuming her current position in the University of Hong Kong.
Being passionate in serving the elderly has led to her acquisition of her MSc in Clinical Gerontology from the Chinese University of Hong Kong. Ms. Chan is active in drug education and has been invited as guest speaker in conferences (local and overseas), public lectures (local and overseas) and the mass media.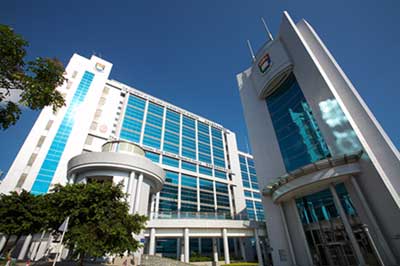 Office: 2/F, 21 Sassoon Road, Li Ka Shing Faculty of Medicine, Laboratory Block, Faculty of Medicine Building, Hong Kong SAR, China.
Memberships & Editorships
Memberships:
Vice-President of the Society of Hospital Pharmacists of Hong Kong since 2013
Member of the Royal Pharmaceutical Society (UK) since 2006
Member of the General Pharmaceutical Council (UK) since 2006
Registered Pharmacist in Hong Kong since 2008
Editorships:
Sectional Editor for the Hong Kong Pharmaceutical Journal since 2012
Honorary Editorial Advisory Board Member for the MIMS Pharmacy Hong Kong since 2011
Honours and Awards
Faculty Teaching Medal 2015
Publications
Selected Publications
Hui WCM.,

Chan PWL.

, Tam EYT. (2015) Developing Community Pharmacy in Hong Kong: A Focus on Lifelong Learning, Hong Kong Pharmaceutical Journal;22(2):12-6
Wong AYS.,

Chan PWL.

, Chan EW, Cheng M, Wong ICK. (2013) The Pharmaceutical Services to the Elderly in the Old Aged Homes in Hong Kong: A Scoping Exercise, Hong Kong Pharmaceutical Journal;20(1):11-5
Wong AYS.,

Chan PWL.

, Chan EW, Cheng M, Wong ICK. (2013) Drug Wastage among the Elderly Living in Old Aged Homes in Hong Kong, Hong Kong Pharmaceutical Journal;20(1):16-8

Chan PWL.

(2011) Pharmacy Practice in Hong Kong, Tomorrow's Pharmacist. (Available online at: http://www.pjonline.com)
Other Information
Knowledge Exchanges
Teaching Obligations
Programme Coordinator, Master of Clinical Pharmacy (MClinPharm), HKU
Clinical Pharmacy
Pharmacy Practice